Our Firm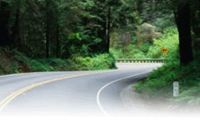 The Virtus Group was founded with the goal of assisting individuals in all aspects of their financial lives. We strive to help create financial stability, confidence, and independence.
We focus on building a solid foundation with each of our clients because we recognize that no two people have the same financial circumstances. As no strategy fits every person, we create a unique financial plan for each client to address his or her needs and goals.
In order to gain a comprehensive understanding of one's financial situation, we believe in detailed dialogue with our client. Ongoing conversation allows us to craft recommendations and empower our clients to confidently move forward with future financial decisions.
Our team at The Virtus Group consists of experienced professionals who have a "hands-on" approach to financial guidance. Our clients quickly discover that our staff is not only knowledgeable, but that they also truly care about helping people on the financial journey.
At The Virtus Group we work with you to address your financial goals, and internalize them as our own. Our clients' personal success is our success.